Insight in Indian Country Podcast
The 47th Annual National Native American Human Resources Association (NNAHRA) Conference is right around the corner!
It's time to level-up from posting a job position and crossing your fingers. What more can HR recruiters in Indian Country do to land top job candidates? From applications to negotiating counteroffers and onboarding promising new hires—everyone in the world of HR is feeling the pressure to deliver. Through REDW's extensive work in recruiting, our HR Consulting group has developed some fine-tuned expertise in placing exceptional candidates and advising HR leaders on getting job candidates smoothly and happily through the hiring process.
In this insightful episode, a dynamic trio of REDW experts dive into the world of recruitment and key strategies to be unveiled at NNAHRA's (sold out) 47th Annual Conference. Conference attendees won't want to miss REDW at the show! Attend our presentation on 9/25, "The 2023 Recruiting Conundrum – Tips and Tricks," look out for our friendly team members sporting vibrant neon vests that read "Emotional Support Human" and stop by our booth to sign up for a free professional chair massage. —You read that right. We're not just here to talk business, we're here to help you find solutions to your most important HR struggles and take a load off. You deserve it!
Want more info?
Have a question or want to suggest a discussion topic for our podcast? Connect with Wes.
REDW LLC is proud to bring you the Insight in Indian Country Podcast, covering important advisory, accounting, and finance topics that impact Tribal Nations and business affairs. Thanks for listening!
Meet Your Hosts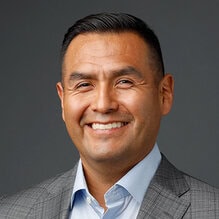 REDW Principal and National Tribal Practice Leader
As the leader of REDW's National Tribal Practice, Wes is committed to improving financial literacy throughout Indian Country and hosts the Insight in Indian Country Podcast. He oversees audits of a wide range for Native American communities, state and local government agencies, and non-profits, nationwide, is a member of the Arizona State Board of Accountancy's Peer Review Oversight Advisory Committee and serves as an instructor with Arizona State University's American Indian Policy Institute. In addition, as a Board member for a tribal gaming entity that operates in two states, Wes keeps up with regulatory issues important to tribal gaming operations. Wes is an enrolled member of the Navajo Nation.

REDW Principal and Human Resources Consulting Practice Leader
Cristin brings a wealth of resources and entrepreneurial skills to REDW's Human Resources Consulting group, including human resources management and strategy, employee relations and engagement, and compensation and benefits. Moreover, as a former litigation attorney specializing in employment law, Cristin has an in-depth legal understanding of federal and state employment laws.
Cristin is an active member of the State Bar of New Mexico, the Society for Human Resource Management (SHRM), and the National Native American Human Resources Association (NNAHRA). She is also certified as a Tribal Human Resources Professional (THRP).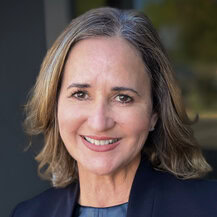 REDW Director of Human Resources Consulting
As Director of HRC Services, Sam guides clients in all functional areas of HR, including talent acquisition, compliance, policy administration, employee relations, investigations, performance management, training, and ongoing HR support. Her deep experience spans industries, employee cultures, and organizational complexity. She has earned the Senior Certified Professional credential from the Society of Human Resources Management (SHRM-SCP), as well as the Tribal Human Resources Professional (THRP) credential from the National Native American Human Resources Association (NNAHRA).
---
Compensation Studies—Your Key to Hiring & Retaining Top Talent.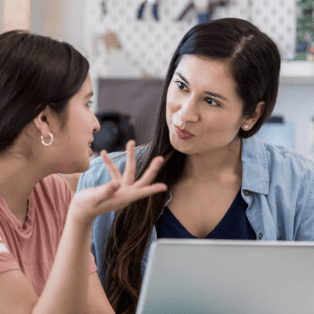 It's important to attract—and retain—the best employees to ensure the long-term success and sustainability of your tribal organization. And given an exceptionally competitive labor market and the usual budget constraints, this means basing your employee compensation and benefits programs on relevant and reliable data.
---
More from Insight in Indian Country