Insight in Indian Country Podcast
What happens in Vegas doesn't always stay in Vegas. It is crucial for tribal gaming enterprises to begin to strategize and plan on how to document and test how to protect data, systems, and customers from cyber threats— and the Nevada Gaming Commission has laid out new cybersecurity regulations to ensure gaming operations are safeguarding data and reporting incidents. We are certain that these rules and regulations will roll into tribal gaming soon.
Join REDW National Tribal Practice Leader Wes Benally and IT & Cybersecurity Consulting Director Brian Grayek for a discussion on the critical topic of cybersecurity for gaming operations and new cybersecurity requirements in Nevada.
Have a question or want to request a topic for our podcast? Connect with Wes.
REDW LLC is proud to bring you the Insight in Indian Country Podcast, covering important advisory, accounting, and finance topics that impact Tribal Nations and business affairs. Thanks for listening!
Meet Your Hosts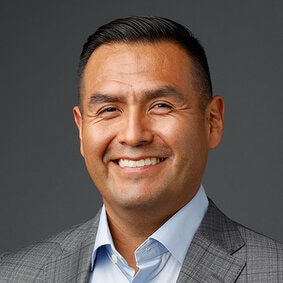 REDW Principal and National Tribal Practice Leader
As the leader of REDW's National Tribal Practice, Wes is committed to improving financial literacy throughout Indian Country and hosts the Insight in Indian Country Podcast. He oversees audits of a wide range for Native American communities, state and local government agencies, and non-profits, nationwide, is a member of the Arizona State Board of Accountancy's Peer Review Oversight Advisory Committee and serves as an instructor with Arizona State University's American Indian Policy Institute. In addition, as a Board member for a tribal gaming entity that operates in two states, Wes keeps up with regulatory issues important to tribal gaming operations. Wes is an enrolled member of the Navajo Nation.
Brian Grayek, CISSP, CMMC-RP, CCSK, ITIL
REDW IT & Cybersecurity Consulting Director
As the Director of REDW's IT & Cybersecurity practice, Brian consults with clients to help manage and mitigate their cybersecurity risks. He has more than 40 years of experience in the field of Information Security, including as Chief Information Security Officer (CISO) and Chief Technology Officer (CTO), helping companies meet security regulations or prepare for a security audit. Responsible for developing security products and compliance services, and leading teams, Brian has focused his efforts on applications security, threat and vulnerability management, and running security operations centers for some of the largest enterprises in the world.
---
Compensation Studies—Your Key to Hiring & Retaining Top Talent.

It's important to attract—and retain—the best employees to ensure the long-term success and sustainability of your tribal organization. And given an exceptionally competitive labor market and the usual budget constraints, this means basing your employee compensation and benefits programs on relevant and reliable data.
---
More from Insight in Indian Country