Insight in Indian Country Podcast
Harnessing the power of current business strategies is essential for leaders in the gaming industry. From navigating the post-pandemic landscape to IT security and surviving the rising cost environment, tribal casinos in 2023 need to stay on top of their business game and plan for the future to stay in demand. This episode, host Wes Benally is discussing the essentials of staying competitive with REDW Director of Gaming Operations, Kevin Huddleston, and Client Accounting and Advisory Services Manager (CAAS) Kandi Link. Press play and get ready to take some notes!
Have a question or want to suggest a discussion topic for our podcast? Connect with Wes.
REDW LLC is proud to bring you the Insight in Indian Country Podcast, covering important advisory, accounting, and finance topics that impact Tribal Nations and business affairs. Thanks for listening!
Meet Your Hosts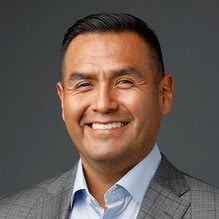 REDW Principal and National Tribal Practice Leader
As the leader of REDW's National Tribal Practice, Wes is committed to improving financial literacy throughout Indian Country. He oversees audits of a wide range for Native American communities, state and local government agencies, and non-profits, nationwide and is a member of the Arizona State Board of Accountancy's Peer Review Oversight Advisory Committee and serves as an instructor with Arizona State University's American Indian Policy Institute.

REDW Director of Gaming Operations
Kevin is an experienced Accountant/Consultant in the Tribal Gaming industry with proven results in improving accounting and operational processes. Prior to his work in public accounting, Kevin oversaw the accounting, revenue audit, and cage, drop and count operations for a large tribal gaming operation in Oklahoma, giving him particular expertise in solving operational issues and providing insight into and analysis of performance. Always looking for ways to improve processes and operations, Kevin is a strong advocate for technology and innovation.

REDW CAAS Manager
Kandi brings more than 30 years of operational expertise in the gaming industry and business management knowledge to clients. Kandi has held roles for major Tribal gaming facilities in Oklahoma, where she was responsible for accounting and financial performance for multiple businesses, managing more than 500 employees and implementing key performance indicators in labor management. In her gaming career, Kandi led two brand new casinos, consulting on expenses, architecture, construction, labor structures, marketing, game placement, as well as policies and procedures for all areas. She is an enrolled member of the Chickasaw Nation.
---
Compensation Studies—Your Key to Hiring & Retaining Top Talent.

It's important to attract—and retain—the best employees to ensure the long-term success and sustainability of your tribal organization. And given an exceptionally competitive labor market and the usual budget constraints, this means basing your employee compensation and benefits programs on relevant and reliable data.
---
More from Insight in Indian Country