Insight in Indian Country Podcast
What steps can you take to improve cash flow management at your organization? Maximizing financial potential can feel overwhelming once you dive into the ins and outs of all your transactions. Where do you start? And what should your end-goal be?
In this episode, Wes Benally and Chris Henderson are following up to our previous episode on working capital with a discussion on practical strategies for managing cash flow in today's challenging business landscape. From optimizing collections to prioritizing payments effectively, forecasting cash flow to controlling expenses— financial decision-makers for Tribal-run businesses won't want to miss this episode. Tune in!

REDW Advisors & CPAs is proud to bring you the Insight in Indian Country Podcast, covering important advisory, accounting, and finance topics that impact Tribal Nations and business affairs. Thanks for listening!
Have a question or want to request a topic for our podcast? Connect with Wes.
Meet Your Hosts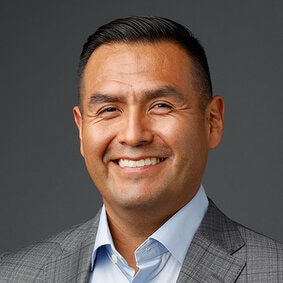 REDW Principal and National Tribal Practice Leader
As the leader of REDW's National Tribal Practice, Wes is committed to improving financial literacy throughout Indian Country and hosts the Insight in Indian Country Podcast. He oversees audits of a wide range for Native American communities, state and local government agencies, and non-profits, nationwide, is a member of the Arizona State Board of Accountancy's Peer Review Oversight Advisory Committee and serves as an instructor with Arizona State University's American Indian Policy Institute. In addition, as a Board member for a tribal gaming entity that operates in two states, Wes keeps up with regulatory issues important to tribal gaming operations. Wes is an enrolled member of the Navajo Nation.

REDW Principal, Client Accounting & Advisory Services (CAAS)
Chris is one of the leaders of REDW's Client Advisory & Accounting Services (CAAS) practice, backed by more than a decade of finance and accounting experience serving commercial clients, primarily in the construction industry.
With a talent for technology, Chris has focused his career on turning his clients´ accounting resources into a competitive advantage, driving profitability through improved data accuracy and availability. He also has extensive experience implementing accounting software systems and integrating third-party applications to greatly improve data accuracy and operational efficiency.
---
Compensation Studies—Your Key to Hiring & Retaining Top Talent.

It's important to attract—and retain—the best employees to ensure the long-term success and sustainability of your tribal organization. And given an exceptionally competitive labor market and the usual budget constraints, this means basing your employee compensation and benefits programs on relevant and reliable data.
Learn more about REDW's 2023 Tribal Compensation Survey Reports for both Government and Gaming, coming October 1!
---
More from Insight in Indian Country