Albuquerque, NM — November 17, 2021 — REDW has recently onboarded two outstanding senior-level professionals in the areas of Client Advisory & Accounting Services and Audit & Assurance: Christina Fumagalli, CPA; and Shantelle Turner, CPA, CIA, CFE, respectively. After welcoming several noteworthy professionals this past summer, the firm is clearly maintaining its momentum as one of the largest and fastest-growing certified public accounting and business advisory firms in the Southwest.
The ability to attract top talent in New Mexico bolsters REDW's own support of local and multi-state companies that benefit by the top-notch business advisory services the firm provides. REDW has not only earned 2021 Top Workplace honors in both New Mexico and Arizona, but has also received Cultural Excellence awards in the areas of Compensation and Formal Training.
Client Advisory & Accounting Services (CAAS)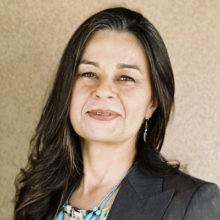 Cristina Fumagalli, CPA
Outsourced Controller
Cristina Fumagalli helps businesses develop high-performing and competent accounting practices as an Outsourced Controller on REDW's Client Advisory & Accounting Services team. With over 20 years of financial management experience, Cristina operates as a strategic growth partner to small and mid-size businesses. She has productively guided organizations, at various stages in the business cycle, in the finance, technology, and manufacturing sectors. Cristina is a Certified Public Accountant (CPA) in New Mexico, and graduated summa cum laude from Furman University in South Carolina with her Bachelor of Science in Accounting and Business Administration.
Audit & Assurance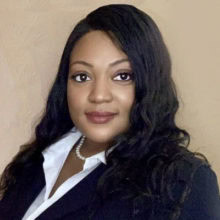 Shantelle Turner, CPA, CIA, CFE
Internal Audit Manager
As an Internal Audit Manager with REDW's Audit & Assurance team, Shantelle helps businesses and organizations ensure compliance with laws and regulations, maintain accurate and timely financial reporting, and identify and correct operational lapses before they are discovered in an external audit. With over 10 years of management consulting and auditing experience, Shantelle brings diverse expertise in government, academia, public accounting, and the oil and gas industries to REDW's clients. Shantelle earned both her Master of Science in Accounting and Bachelor of Science in Accounting from Oklahoma City University and is a CPA, as well as a Certified Internal Auditor (CIA) and Certified Fraud Examiner (CFE).
REDW believes that a career worth pursuing is a dynamic one, filled with opportunities at all levels—and we're hiring. Visit REDW.com/careers for more information on our Arizona, New Mexico, Oklahoma and remote opportunities.