Last week, Federal Reserve Chairman Jerome Powell gave a talk to the International Monetary Fund (IMF) that impacted markets. In his Thursday speech, Powell indicated that the Fed did not believe their fight against inflation was over and that they would take a data-driven approach when deciding on rate hikes each month. Equity markets reacted strongly, interpreting the news to mean additional rate hikes were likely coming. However, stocks rallied the following day as several companies released positive earnings reports.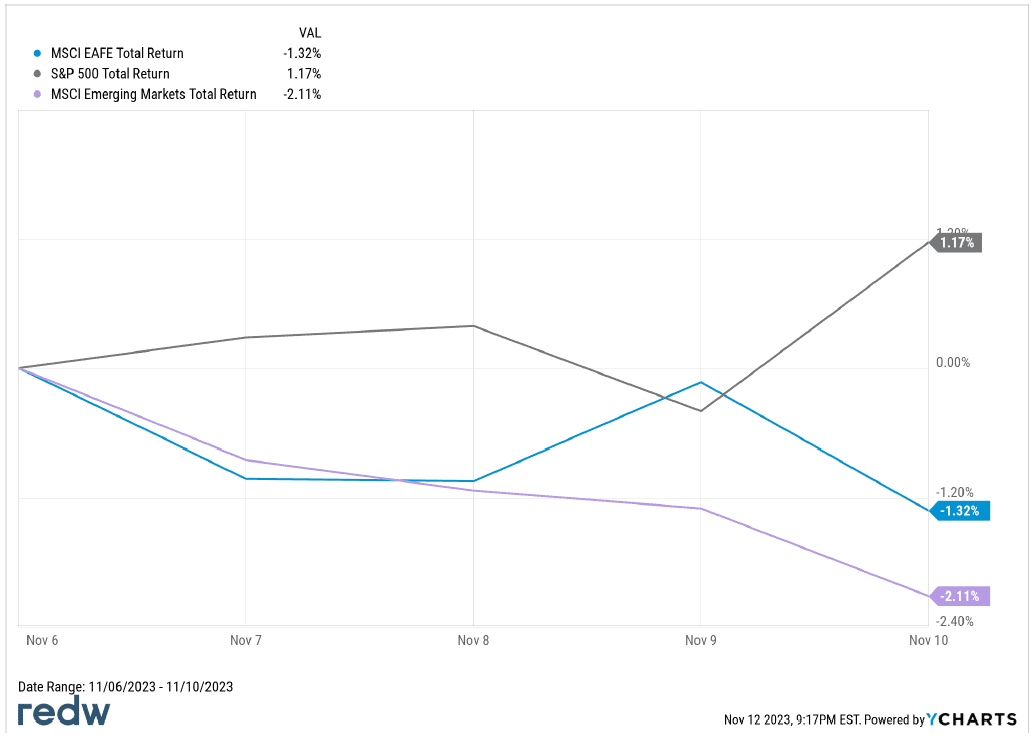 Trade Deficits Continue to Narrow
The other major piece of economic news was on trade. Below we present the inflation-adjusted (real) trade numbers and year-over-year changes in percentage terms.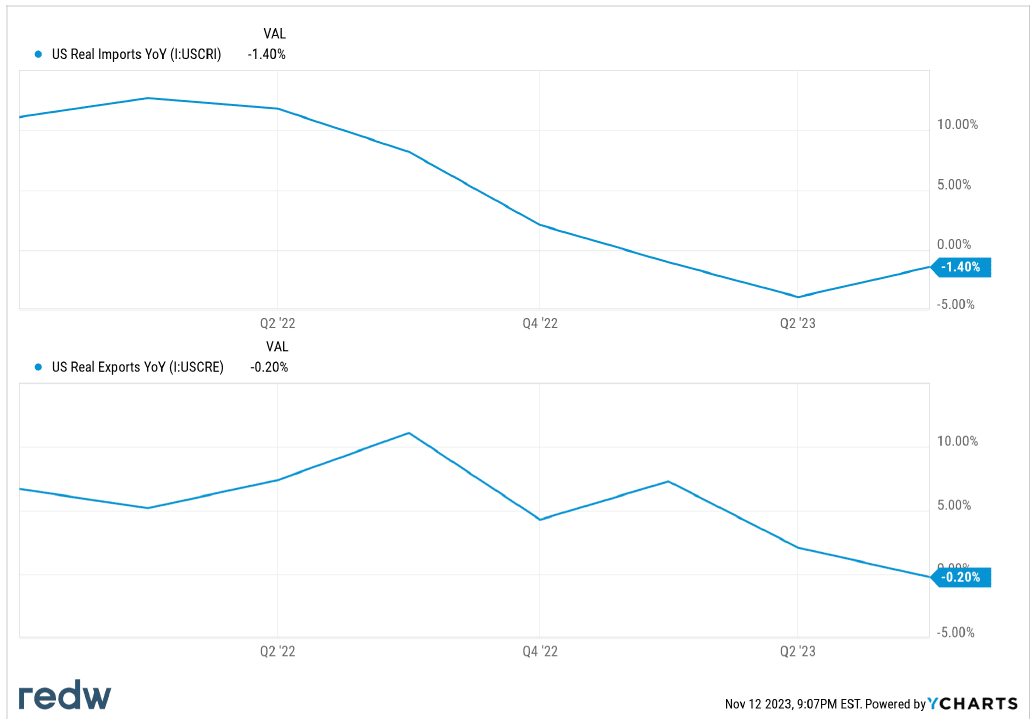 As the chart shows, both real imports and exports have exhibited steady declines. The latest data indicates year-over-year real imports and exports are now negative.
When we break down imports and exports in dollar amounts, we better see the downward trend.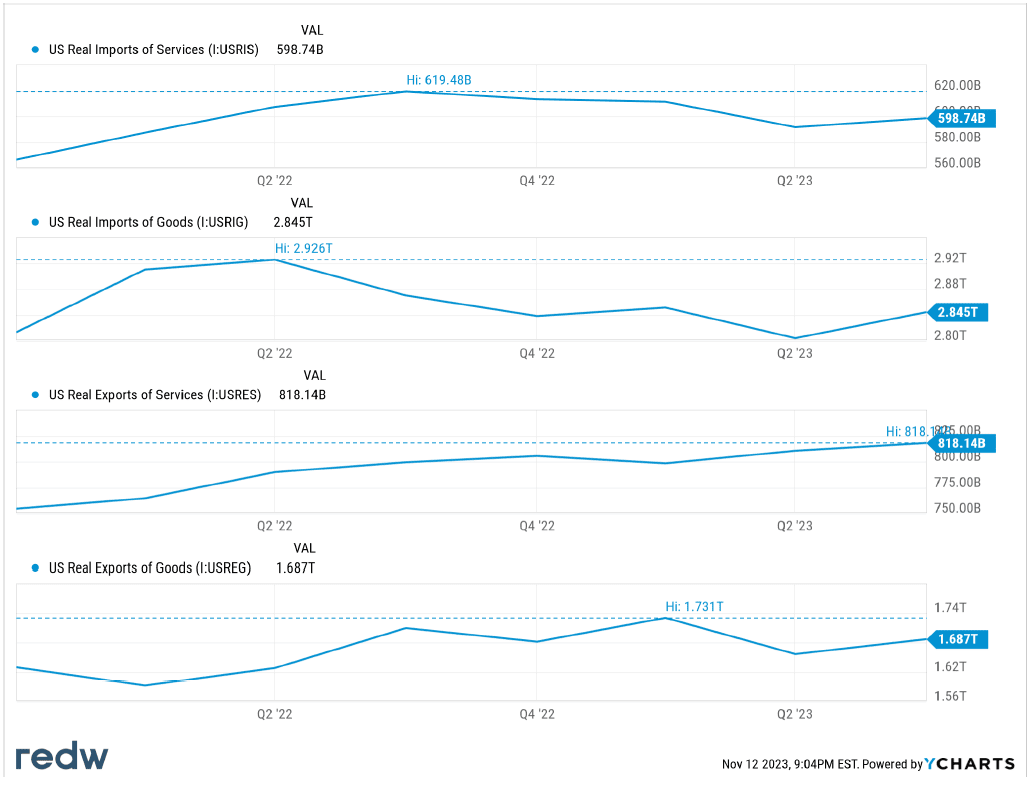 While all categories have shown some recovery, real exports have improved more significantly than imports.
We analyze both imports and exports to understand total economic growth and provide insight into global economic health. Note that import and export of goods is measured in trillions while services are measured in billions, demonstrating the greater relative importance of goods trade over services. For both goods import and export, the recovery has been more prone to ups and downs.
In the near-term, the supply chain disruptions from COVID have largely resolved and distribution channels are operating closer to normal. However, we see longer-term changes in supply chains as many companies diversify away from China. This supply chain diversification will play out over years and is inherently more costly, albeit more robust. As a result, we expect inflation will remain persistent and not easily return to the Fed's 2% target. Given the ongoing year-over-year declines in trade and built-in inflationary pressure associated with diversifying supply chains, we continue to believe a mild recession is likely ahead.
Looking ahead, we will be getting data on inflation (CPI and PPI) and housing (housing starts). There is also concern about a government shutdown but the debt ceiling issues were handled earlier in the year, so we are not at risk of defaulting on our national debt. However, the longer term discussion relates to our total national debt, and we expect to address that issue in the future.
Contact our trusted wealth management advisors with any questions at the link below.
More From REDW Wealth Management
© 2023 REDW Wealth LLC. This publication is intended for general informational purposes only and should not be construed as investment, financial, tax, or legal advice. Information and instruction shared in the article above do not guarantee outcomes, performance, or quality of services provided to REDW Wealth Management clients by REDW Wealth Management or its employees. Adherence to our fiduciary duty is not a guarantee of client satisfaction or any particular outcome. Advisory, Assurance, and Tax is offered through REDW LLC. Wealth Management is offered through REDW Wealth LLC.