Key Takeaways
ISM Manufacturing and Services indexes fell more than expected in November, indicating slowing growth
The Fed held interest rates steady at its latest meeting, remaining data-dependent on future hikes
Job growth slowed in November, with only 150,000 jobs added versus expectations of 180,000
Wage growth also slowed on a monthly and annual basis, signaling declining income growth
Manufacturing and Services Activity Decelerates
The ISM Manufacturing Index fell to 46.7 in November, deeper into contractionary territory and below expectations of 49. This marks 12 straight months below the 50 threshold between expansion and contraction. The ISM Services Index also declined to 51.8 versus the consensus of 53, pointing to slower growth in the services sector.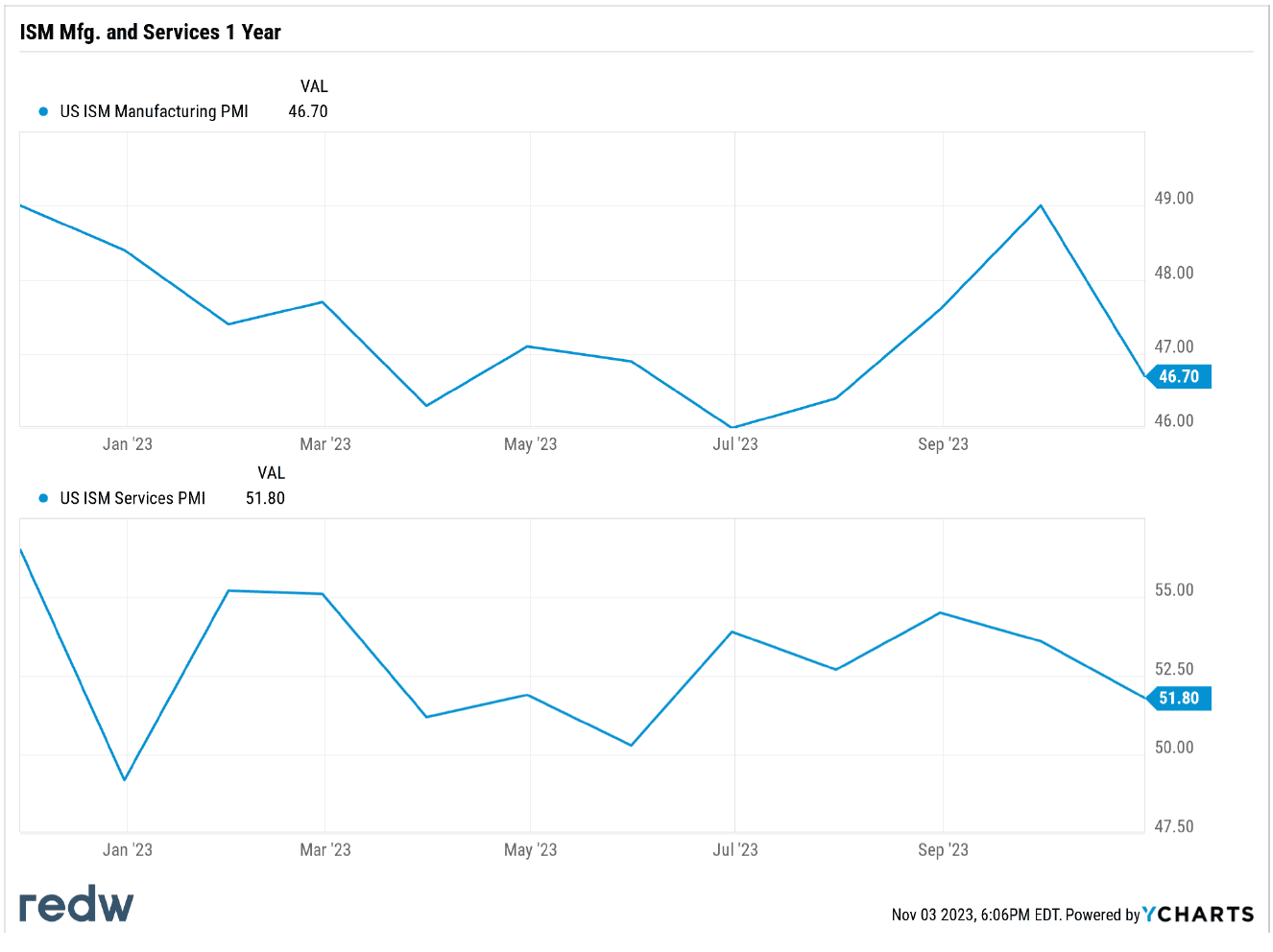 Fed Holds Rates Steady, Stays Data-Dependent
At its November meeting, the Federal Open Market Committee held interest rates steady, as widely expected. However, the Fed noted it remains data-dependent, keeping open the possibility of future interest rate hikes, if warranted. Markets reacted positively to the on-hold decision, with Treasury yields declining slightly.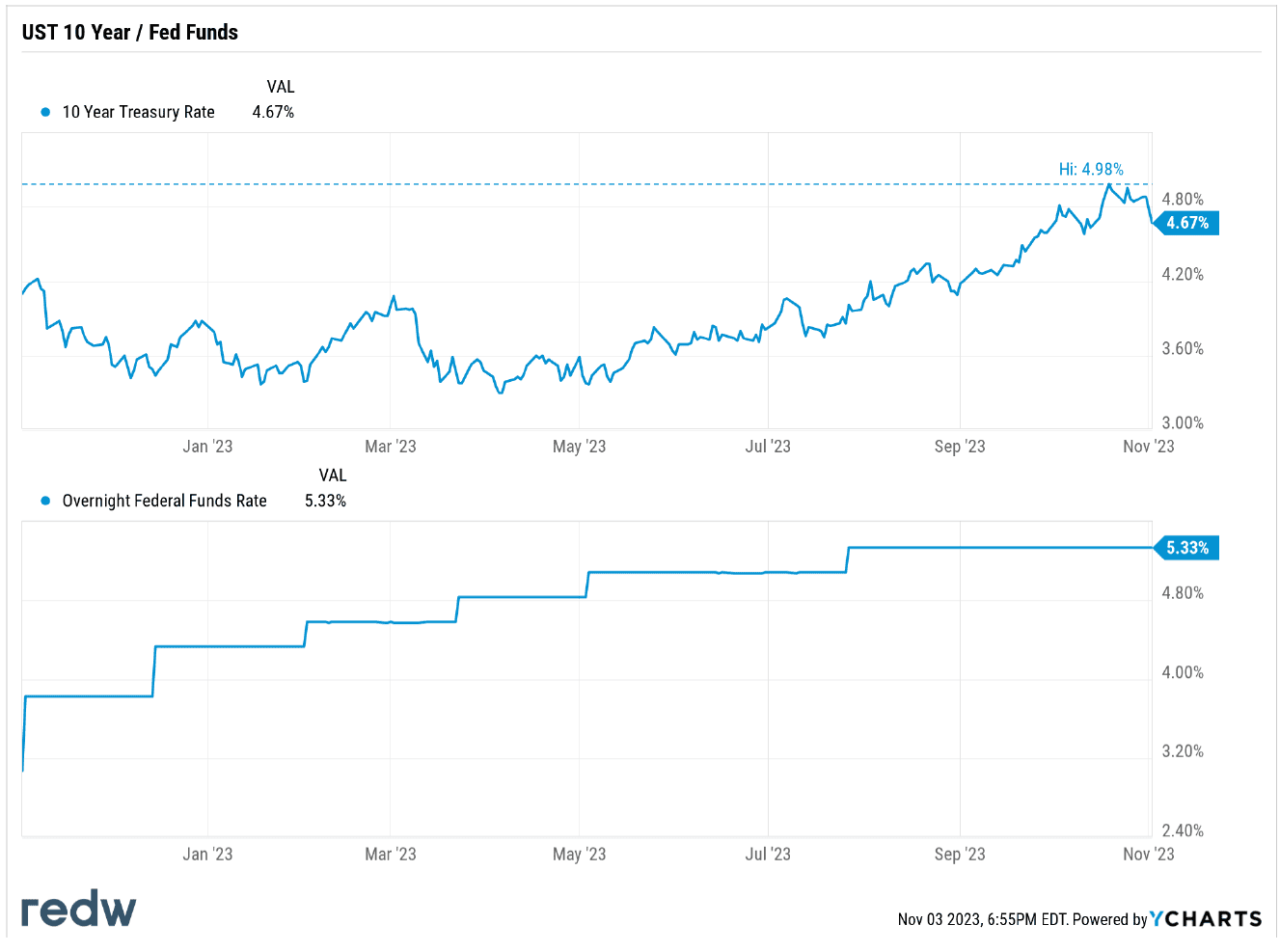 Job Growth Slows, Wages Decelerate
November payrolls increased by just 150,000 new jobs, below expectations of 180,000 and down from October's robust 336,000 gain. The unemployment rate ticked up to a low 3.9%.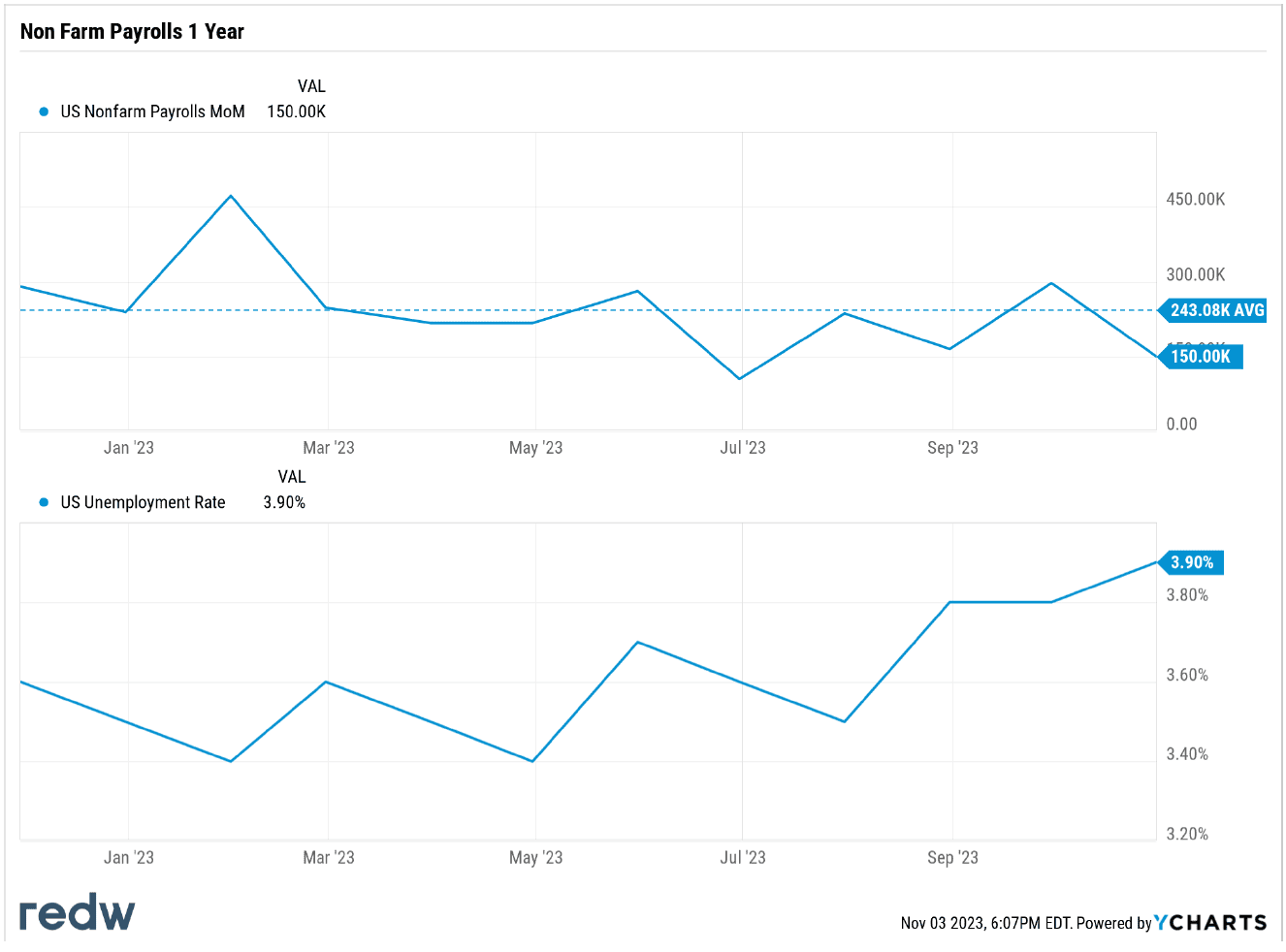 Wage growth also slowed, with average hourly earnings declining month-over-month and year-over-year, along with a decline in average weekly hours worked. This signals moderating income growth.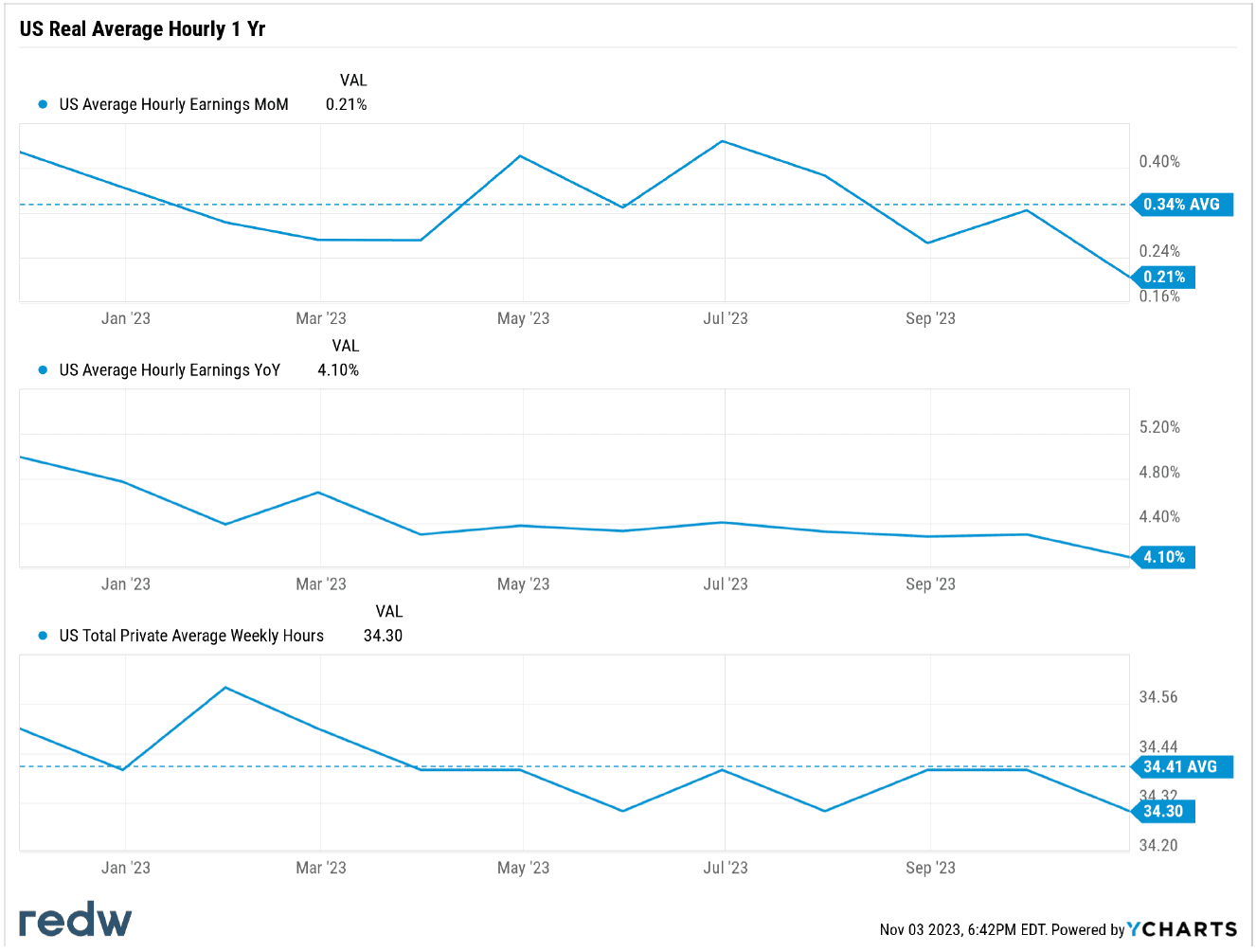 Outlook Remains Cautious, Recession Risk Persists
The weaker November data follows strong GDP growth in Q3, indicating the beginning of a potential slowdown. Ongoing sticky inflation coupled with declining real income growth bolsters the case for an impending recession in the next 12 months.
As we have said, the difference between a recession and a so-called soft landing will rely on two factors: the decline in inflation towards the Fed's 2% target and the growth (or at least maintenance of) real income growth.
Key upcoming inflation reports will help determine if the Fed stays the course on rates. But the overall trend in trade, inflation, housing, production, and earnings point to rising recession odds.
Note: We are also beginning to see studies on the COVID-19 lockdowns that were implemented to mitigate the effects of the health crisis. Over the next year or two, expect wide ranging reviews of the lockdowns and discussions on the economic cost.
Contact our trusted wealth management advisors with any questions at the link below.
More From REDW Wealth Management
© 2023 REDW Wealth LLC. This publication is intended for general informational purposes only and should not be construed as investment, financial, tax, or legal advice. Information and instruction shared in the article above do not guarantee outcomes, performance, or quality of services provided to REDW Wealth Management clients by REDW Wealth Management or its employees. Adherence to our fiduciary duty is not a guarantee of client satisfaction or any particular outcome. Advisory, Assurance, and Tax is offered through REDW LLC. Wealth Management is offered through REDW Wealth LLC.