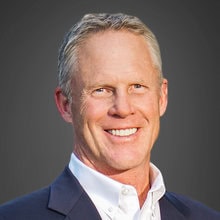 Phoenix, AZ – January 10, 2020 – REDW LLC, one of the Southwest's largest certified public accounting and business advisory firms, is pleased to announce that Michael (Mike) T. Allen is continuing in his role as Office Principal-in-Charge in Phoenix – a role he formerly shared with REDW Principal Sandy Abalos, who will now shift her focus on team development, client service and growth.
"Mike has been instrumental in establishing and growing REDW's presence in the Phoenix market since 2011, the year we opened that office,†Managing Principal Steve Cogan said in announcing the news.  "In addition to his executive and administrative responsibilities, Mike will continue to help identify and evaluate M&A and talent acquisition opportunities that align with the firm's strategic plan. I am confident that with Mike's leadership in Phoenix, REDW will continue to grow and thrive as we strive to deliver a meaningful experience to our clients, communities and each other.â€
During his tenure in both public accounting and the private sector, Allen has spent 25 years working with businesses and their owners across a wide variety of industries. He served as the Arizona Society of CPA's Board Chair for the 2018-2019 term, and, prior to that, as the Board's Secretary/Treasurer, as well as on the Society's Nominating, Executive and Investment Committees and its Foundation Board. In June 2019, he was selected by the Arizona State Treasurer to serve on its Task Force on Financial Literacy. The Task Force is examining opportunities and actions that can be taken to further financial literacy in Arizona communities, particularly among children, teens and seniors.
Allen holds an MBA from Arizona State University and a Bachelor of Business Administration with a concentration in Accounting from the University of Wisconsin, Whitewater.