This article originally appeared on ABGSW.com. Alliance Benefit Group Southwest is a subsidiary of REDW LLC and acts as the firm's trusted group of retirement plan advisors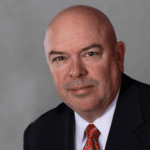 Named by Investment Advisor magazine as the "Father of Fiduciary," Don Trone, the CEO and co-founder of the behavioral governance and neuro-fiduciary firm 3ethos, is on a mission to transform what it means to have fiduciary responsibility. This mission is particularly pertinent in today's environment, where plan sponsors and participants navigate various challenging economic, market, and regulatory issues. 
Behavioral governance and examining the interrelationships among leadership, stewardship, and governance is the cornerstone of Don's fiduciary approach. This approach is based on groundbreaking neuro-leadership and neuro-fiduciary research. From Don's research-based perspective, an effective fiduciary is someone who demonstrates three key interrelated attributes: 
Leadership 

– the ability to inspire and engage others

 
Stewardship

 –  the discipline and passion to protect the long-term interests of those they serve 

 
Governance 

– the ability to prudently manage the details of the decision-making process

 
---
Article Continues Below
---
He believes fiduciaries who foster these three skills, as shown in the balanced continuum below, will be far more effective working with plan sponsors and investment committees, particularly when they not only demonstrate but share the more transformational aspects of this approach. ABG has partnered with Don over the years and this transformational approach has helped to inform ABG's engagement with clients, prospects, and advisors.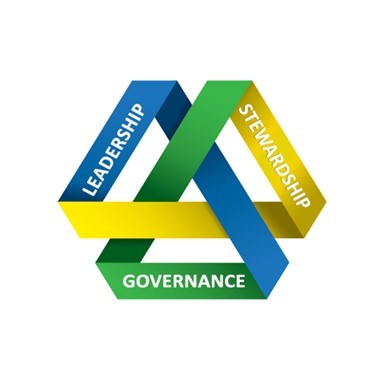 Evolving To A Transformational, Not A Transactional, Approach
As we look back on the history of fiduciary training, Don points out it has primarily been focused on the transactional. For example, the intricacies of portfolio management performed on a quarterly basis. This, in his opinion, is precisely why fiduciary training has failed the financial services industry and its clients. Instead, he believes fiduciary training must focus on the transformational. Utilizing and promoting an approach that encompasses leadership, stewardship, and governance provides a framework that advisors, plan sponsors, or investment committees can use daily in any decision-making process. He believes this framework can be used to improve the quality of decision-making outcomes as well as the level of trust stakeholders place on potential outcomes. 
The Third Leg Of The Behavioral Sciences Stool
Behavioral governance, the research-based foundation of this transformational approach, focuses on how behavior impacts the quality of outcomes. Don considers it the "third leg" of the behavioral sciences stool, the first being behavioral economics and the second behavioral finance. Where behavioral finance is limited to financial decisions, behavioral governance has greater application with a framework that can be used in any industry. 
SIX KEY NEUROLOGICAL MARKERS
This redefinition of what it means to be an effective fiduciary is firmly rooted in groundbreaking neuro-fiduciary research that has revealed the six key neurological markers that make up exemplary leaders and exemplary fiduciaries. These markers include situational awareness, social astuteness, self-complexity, vision-inspiration, executive control, and procedural justice, as shown in the graphic below.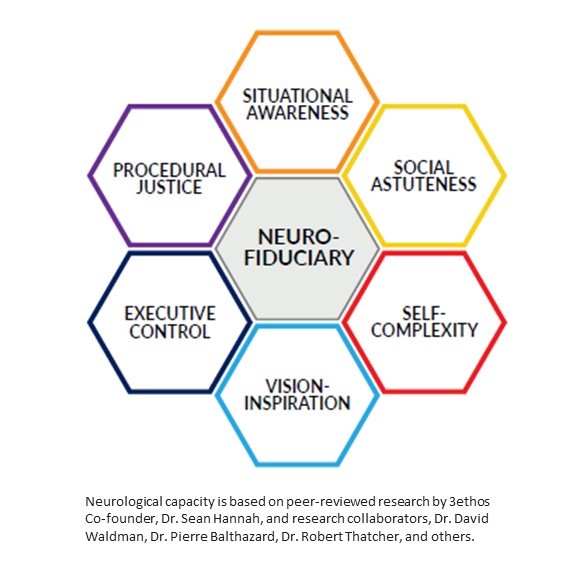 Today, technology exists wherein the brain can be scanned to reveal the prevalence of these six markers, and training can be developed to enhance an individual's capacity in any of these areas. As the capacity for this research increases and the costs for implementing it decline, neurological readings may be used to help create a more customized fiduciary training process focusing on weaker areas that require more attention.  
A FIVE STEP DECISION-MAKING PROCESS
The culmination of this behavioral governance and neuro-fiduciary research has been the  development by Don and the 3ethos team of a five-step decision-making process that incorporates the following considerations that can be used to run any project or business: 
Step 1 – Engage  
Define roles and responsibilities

 

State goals and objectives

 

 
Step 2 – Explore  
Identify risks and assets

 

Identify time horizons and expected outcomes

 

 
Step 3 – Envision  
Define the strategy

 

Communicate the strategy
Step 4 – Execute  
Implement the strategy

 

Formalize financial controls and procedures
Step 5 – Examine  
Monitor the strategy

 

Scrutinize for conflicts and self-dealing

 
There Had To Be A Better Way
When asked how he became engaged in this complex arena of fiduciary responsibility and research, Don looked back to his past. In the early 1980s, he remembered feeling the frustrations of being a client sorely underserved by a fiduciary, who was going through the motions without Don's best interests in mind.  
Like any change agent, inventor, or pioneer, it often starts with an individual frustrated by a particular situation, asking why it has to be a certain way and seeking to make it better. Doing so led Don down an interesting path that included a master's thesis on "How to integrate a fiduciary standard into an investment advisory practice," the launch of a not-for-profit organization called the Foundation for a Fiduciary Studies, the formation of the U.S. Coast Guard's Institute for Leadership, and the founding of two companies fi360 and 3ethos.  
As a former U.S. Coast Guard search and rescue helicopter pilot, the Coast Guard's motto is engrained in Don's and ABG's approach. "Semper Paratus," in other words, "Always Ready" to serve plan sponsors and participants with their best interests in mind. For questions or to discuss the health of your current relationship with your fiduciary, reach out to your trusted ABG Southwest relationship manager. Or Contact ABG Southwest.