What is most important for employee retention?
Employee retention has ballooned into a top challenge for employers. During the latest downturn of the health crisis, the topic escalated from complex to distressing as millions of workers began quitting their jobs. The Great Renegotiation began and is still in full swing— How can organizations keep their team members onboard and motivated?
First, set a goal. What is a good staff retention rate?
The gold standard for a business is to maintain a 90% retention rate or higher, with an average turnover rate of 10% or less. A retention rate of this level is often associated with better employee performance, higher productivity, better work quality, and high employee satisfaction—factors that in turn produce better customer experience. On the flip side, high turnover rates can weaken an organization significantly by negatively impacting operations and client experience.
---
Article Continues Below
---
Next, ask—How does your organization measure up? Take notes on the key factors of high employee retention.
There are several factors that contribute to high employee retention, including:
Company values
Humans seek connection— it makes sense that your team members are drawn to a workspace where they feel like they are accepted and have a sense of belonging. An inclusive, positive, and values-driven work environment makes team members feel welcome, comfortable, and valued. Forward-thinking business leaders provide internal structure to cultivate these values for the employee experience.
Connecting the dots: Ensure that your values aren't just words by living them every day. If your values tout health and wellbeing, then you should promote your team's health, perhaps providing a health incentive such as gym memberships. If you value work/life balance, consider offering the opportunity for flexible work schedules and a hybrid work environment. There are always opportunities to offer these benefits to your employees, not only for retention, but to show that the company is invested in their wellbeing.
Your workplace culture is primarily driven by your team, so by investing in your team members through your values, you are investing in your company culture.
Meaningful benefits
For REDW's Human Resources Consulting (HRC) team, the clients who retain their performing team members are the ones that offer competitive benefits. Team members may leave for another job (even if it means less pay) if the benefits outperform those of their current employer.
What are some benefits that team members value or want most?
Remote or hybrid work
Health, Dental, and Vision
Retirement benefits such as 401(k), pension plans, profit-sharing plans, fixed company contributions, employee stock ownership plans, and/or stock bonus plans
Short Term Disability and Long-Term Disability
Paid Time Off (PTO)
Flexible work arrangements such as a 4-day workweek, or flexible schedules to meet personal or family needs
Student loan repayment or tuition reimbursement
Rewards-based recognition (offer free coffee, gift cards, or a spin or yoga class)
It is important for organization leaders to continuously research benefits they can offer to their workforce, knowing that offering such benefits does not necessarily mean the company will lose money. Research from the University of Oxford shows that employees are 13% more productive when they are happy within their work environment, which can certainly be driven by the right benefits offerings.
Better employee productivity means more money circling back to the company.
Work Acknowledgement
Team members thrive with positive reinforcement! It is essential for your team to feel acknowledged and heard.
Some ways to positively reinforce and acknowledge your team include:
Facilitating meaningful, recurring one-to-one feedback sessions between team members and leadership.
Prioritizing structured and recurring performance reviews.
Training management and organization leaders on leadership techniques and how to positively reinforce team members.
Leadership that actively listens to team members and recognizes team member accomplishments are highly influential factors in employee retention.
Run a confidence check against key factors of high employee turnover
What are the drivers of employee turnover? If employee turnover is trending within your company, you might have an issue. It is also important to keep in mind that most businesses will experience turnover from time to time, and turnover of low performers is very positive for the organization.
Why are people leaving? Some of the top reasons for employee turnover include:
Problems or inconsistencies with company culture
For example, if there is not a specific list of core values within the company, or a lack of workplace initiatives to help employees align with the core values, competition between employees is unfriendly, or office gossip is unrestrained.
Non-competitive benefits and compensation
For example, situations where the company is contributing less toward benefits than the individual team members, or where company benefits are outdated (i.e., not offering flexible or hybrid work schedules).
Lack of structured career path and training
For example, team members lose motivation when they are not provided opportunities to upskill, and when qualified employees feel that they are looked over for promotions in favor of outside talent.
Lack of accessible and trusted leadership
For example, when organization leaders don't take the time to support team members in building their individual career paths.
Toxic or unaccountable work environment
For example, favoritism, overlooking toxic behaviors of team members, leadership gaslighting (undermining perspective, experience, or opinions of team members), and lack of leadership accountability for reoccurring and known issues.
High turnover impacts the profitability of a company, and often negatively impacts client and customer satisfaction. On top of that, it's costly to recruit and train new people.
Finally, let's talk about benefits for the company. Why is employee retention important?
Retaining high-performing team members is important to reduce negative impact to a company and helps an organization to improve performance on many scales.
Some benefits we've seen with improved employee retention have been:
Attraction of top talent helping the organization gain a new competitive advantage.
Better customer service leading to increased word-of-mouth recommendations and customer conversions.
Recruiting costs reduction providing more money for benefits and incentives.
Employee training improving job satisfaction and overall team member productivity.
Healthier company culture boosting positive morale.
Forward-thinking business leaders will prioritize cultivating a progressive team culture, a positively motivating work environment, and will always be in consideration of how they can best support (and build strong relationships with) their team members. If dependable team members are what you seek, now is the time to look at how your company culture contributes to (or challenges) your employee retention rate.
Contact Us
We welcome your questions on how to optimize your company culture and improve employee retention at your organization. Reach out to REDW Principal and Human Resources Consulting Practice Leader Cristin Heyns-Bousliman, or Lucy Rodriguez using the form below.
---
More about Lucy Rodriguez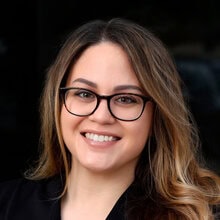 Lucy Rodriguez
Human Resources Consulting Generalist
As a human resources consultant, Lucy helps HR teams with recruiting multi-level positions, employee onboarding processes, and managing employees' pay and status. In her experience with management and assistance programs, she helps HR teams to navigate programs like the Family and Medical Leave Act (FMLA), Leave of Absence (LOA) and Americans with Disabilities Act (ADA), and to manage requests made to the Occupational Safety and Health Administration (OSHA) and for New Mexico State Disability. She holds bachelor and associate degrees in Human Resource Management from the University of Phoenix.
---